STEVE COOK'S PERSONAL HOME PAGE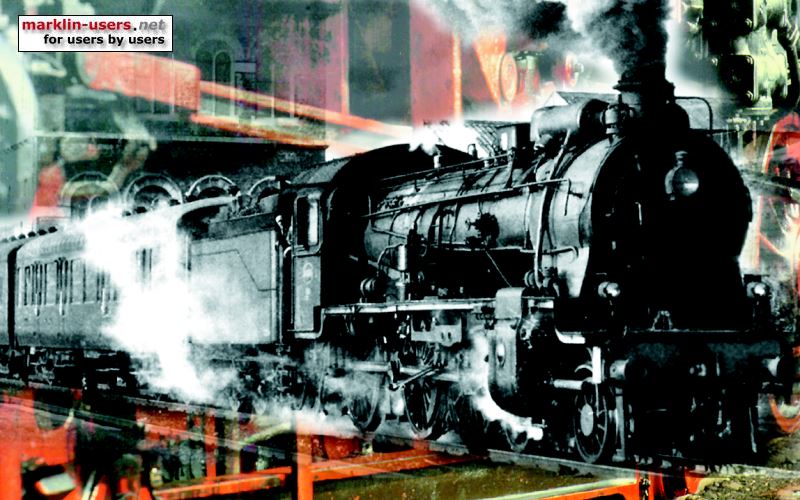 I gratefully acknowledge hosting of this site by marklin-users.net
Welcome to my new Personal Homepage for the sharing of information about my favourite hobbies, and a little about me and my family.
Hi, I'm Stephen Cook, way down-under in NEW ZEALAND.
This site takes over from my old personal homepage which was previously hosted on Geocities before Yahoo! closed them down in October 2009.
If you wish, please take a moment to read my Introduction & Disclaimer. Then proceed via the links below and enjoy.
MÄRKLIN Model Railways (the world's best) - from the longest surviving Toy manufacturer since 1859 and Trains since 1891
FALLER A-M-S (Auto Motor und Sport) SLOT CARS (Via a brief introduction - this section not yet ready)

And of course, MY FAMILY (via my Facebook link in the meantime - you will need to do a friend request)
JANUARY 2008 - Tribute Page added following the tragic and sudden death of my wonderful Son, Steven Cook (Jnr). He will live on in all of our hearts for ever
---
THE STORY BEHIND......
Ever had a song stuck in your head you couldn't get rid of?

Over time a number of interests have caught my attention, perhaps a vague memory from years gone by or often simply from curiosity. Seeing something and wanting to learn more about it? For me it's a little like having a song or tune stuck in your head that you couldn't get rid of, and we know how annoying that can be.

For me, the best way to deal with these fragments of memory or items of curiosity is simply to see what I can find out. And it's a sure bet that if one person is interested in something, then others will be as well so why not share what I've learned to help the others and perhaps a bonus of having their contribution and adding to the knowledge-base.

By putting a few of those idle thoughts and info together in one place I can then develop some sort of order to them. If nothing else it helps my research, and once published online (with a few accurate keywords), others can hopefully find the same information and the topic grows.

I try to avoid re-hashing information that can easily be found elsewhere on the 'net. I would prefer to provide a link to that information and keep my own article focused on what is not so easy to find, or can only be found in fragments in which case I'll make an article to pull them all together.

By telling My Story Behind the topic of interest I get to purge the disjointed snippets of ideas and questions from my mind, as well as preserving them (online) for access by others. I hope you find something of interest.
---
Information about topics or items of personal interest to me, and my story behind why the topic is included here. These are Memories rather than "Memoirs.
This came about from being unable to find the information I was looking for related to the topic. These are just some random articles with the information that I already had, or was able to locate.
The former Miramar Gasworks Tramway, remnants of the old Wellington Trams, and any other semi-related info that grabs my attention in and around Wellington.
- Sub-article Wellington Tramway Remnants
- Sub-article IBM "Direct-Read" Public Time Clocks (Wellington, Auckland, Christchurch & Dunedin)
I also like some classic old machines and business equipment (some links not yet active) - Includes such items as...
IBM Selectric Typewriters (pending)
My Wurlitzer X7 Jukebox (45 rpm) (active from 1/8/11)
Hamilton-Beach Milkshake Mixers (active from 1/8/11)
Pinball Machines (pending)
...and older NCR Cash Registers (pending)
Diversions - (feeling bored, waste some time with these)
You can EMAIL me at...: cookee(underscore)nz@yahoo(dot)com (I'm sure you can figure it out - fight the spam-bots!!)