Wellington Tramway Remnants
(sub-article from Miramar Gasworks Tramway)
The Wellington Tramway system closed operations on May 2 1964. At that time I was only around 7 years old but we lived right on one of the main routes so while I clearly do remember the Trams and traveling on them, the memories and details referred to in this article are more as I grew up and took note of what was around and remaining.
There are many excellent published books on the Wellington trams, particularly those by Messers Stewart, McGavin etc but also other articles in publications such as "Tramway Topics", the newsletter issued regularly by the Wellington Tramway Museum.
It is not my intention to rehash information which is easily found elsewhere (online and by book), the old Wellington (and NZ) Tramways are a large topic about which plenty of material is already available. These are just some specific memories of my own.
A brief overview of the Wellington tramways can be found on Wikipedia, (and as always with that site, take the information as a guideline rather than Gospel truth).
A surprising number of reminders or remnants of the Wellington Tramway System remain in place and which I have recorded here for no special reason other than personal interest. They are also not in any particular order other than those I know or recall most clearly or which are particularly obvious due to size, purpose or location. I have provided links to some of the reference which (should) open a google map on the location of the remnant.
Please also be aware that I compiled this recollection in 2011 during a moment of relaxation while living in Melbourne otherwise I would have included some photo's and further verification.
Any 'Tramway buff' wishing to do a tour of Wellington to see these points of interest for themselves should be easily able to cover them all in just a few hours. Alternatively, you can do a 'virtual' tour by using Google Maps, and using the 'street view' feature to pan around any area of interest.
At the bottom of this article is a handy map of the Wellington Tramway System for reference.
KILBIRNIE WORKSHOPS - Onepu Rd
By far the most obvious and largest of the remaining sites, the building continues today in operation as the main Bus Depot, although the overall land area has gradually been reduced in size. What was formerly a large outside storage yard is now occupied by the Rita Angus retirement village, but the major brick buildings of the former Tram workshops remain virtually unchanged for the maintenance of the Buses. Looking at the tall narrow doors it is not at all difficult to imagine Trams as they would have been seen coming and going. I understand that Tramrails are even still in place along the edge of the maintenance pits but have never actually been inside the building to see this for myself and have not been able to locate any photos to confirm.
Two other Tram storage buildings were located in around Wellington, one in Newtown (off Mansfield St, and now occupied by the Fire Station) which had I think 4 or 6 roads, and the much smaller 2-road Thorndon Sheds (now occupied by Guthrie Bowron on Thorndon Quay right at the bottom of Tinakori Rd). I remember the Newtown Barns particularly clearly as these were very close to my home and remained standing for many years after closure (at least into the early 70's) so I spent many a weekend afternoon exploring and playing on the grounds.
TRAM RETURN LOOPS (still in use today by the Buses)
Newtown Park Zoo at the intersection of Roy and Daniell Streets.
Miramar on Darlington Road north end ** note that the entire south-eastern suburbs portion of the Tramway Network was cut off when the Wellington Airport runway was constructed. I have heard anecdotely that the Tram Rails which ran from the end of Coutts St to Broadway in Strathmore (loosely following the present pedestrian subway under the runway) remain buried beneath the tarmac - who knows what future archaeologists may make of that find?
I also observe that around 2009, I was near the Darlington Rd loop and may have imagined I could make out a slight lifting or crumbling of Asphalt which had a distinct curve and 'look' such as buried Tramrails might indicate. I believe there are still a number of places around Wellington where the original tracks remain buried in the road. After all, removing them is a costly exercise, and they could be easily left in place until such time as other civil works might require their removal. I would think the easiest and fastest way to detect and confirm the existence of any remaining rails would be with a metal-detector. Spacing (gauge) and geometry would be a very good indicator. Such curious activity might require some explaining however. :-)
** The last set of visible Tram rails I personally recall seeing in any Wellington road was in the Northland tunnel. I know for certain they were still there in the mid-70's because I noted them when driving through the tunnel one day. Whether they were eventually uplifted or simply covered over I could not say.
WEATHER SHELTERS
A number of these remain scattered around the city, I believe the one at the Newtown Park Zoo loop mentioned above is original, and there are at least one or two on the Wadestown route (Grosvenor Tce) and possibly others around the city. All have a similar design and are easily recognisable.
TICKET OFFICE
The NewsAgents Kiosk (#75 on the linked map) in front of the Huddart Parker Building in Post Office Square is a former Tram Office in an area that would have been extremely busy in its heyday being located at the intersection of Queens Wharf, Jervois Quay and Customhouse Quay and behind the old General Post Office (where the Park Royal / Hotel Intercontinental is now sited).
There are a couple of other details about this site of interest to me (and linked only in a very tenuous way).
1: The Huddart Parker building used to have a large and very prominent illuminated clock on the north edge of the roof showing the time and temperature. This clock was replaced with the more modern "More FM" sign sometime around the late 70's or 80's. I recall being told that the original clock was infact an IBM machine which was of interest to me as I worked for IBM at the time. IBM was a manufacturer of time and recording systems for many years before selling that division to Simplex in the 1960's. I would welcome any additional information about this clock if anyone can help. "IBM Direct-Read Clocks" - Draft article on this topic.
2: In the mid-90's there was a plan to run 'Heritage' Trams incorporated into the Lambton Harbour Redevelopment which extended largely from Queens Wharf to the old Overseas Passenger Terminal at Oriental Parade. The Lambton Harbour Plan as I recall it was for the Trams to start at or near the intersection of Grey Street and Lambton Quay, also virtually across the road from the Kelburn Cable Car entrance. The Tram was to run along Grey Street, past the Hotel Foyer, and then cross over (very busy) Jervois Quay, through the Queens Wharf Gates and then south along the waterfront to Oriental Parade.
This would normally be an irrelevant subject except for the fact that I very clearly recall some extremely interesting roadworks being undertaken in the square which caught my eye immediately due to the very distinctive curve taking place, and the placement of concrete sleepers in the ground. They were then covered over with the paving stones again and have remained that way ever since. I wish I'd thought to take photographs but at that time the plan looked like it was going to proceed and would be a reality within a few short years. Sadly that was the last of that activity as the plan was ultimately scrapped.
I have indicated on this image the line of the track as it may have been placed, the green section is the area of what I personally saw being constructed, the yellow line is where I presume the remainder of the line either side would have been laid. To the best of my knowledge the foundations remain buried. For those with a keen eye there are about 4 or 5 ornate street lamps to illuminate the walking area and these very closely follow the route of the underground foundations. I speculated at the time whether they were also to be the supporting poles for the overhead wire but they just don't seem solid or tall enough for that purpose, however they could have been placed as interim functional lamps marking the foundation locations for the eventual poles.
OVERHEAD WIRE POLES
These are quite distinctive and many still remain around Wellington. They are of a tapered design, ie a larger diameter pipe at the base and lengthened with one or two gradually smaller diameter pipes nested and welded. These are most easily spotted if they are painted in their original Green colour and many of these poles are also to be found at the Paekakariki Tramway Museum at QEII Park. There are also a number of rosettes or hooks to be found on some of Wellingtons older buildings and some will still be in use for the Trolley Bus wires.
WADESTOWN CUTTING
Originally built for and used only by the Trams, this narrow cutting is on Lennel Rd between Sefton and Barnard Streets and once again, it takes only a little imagination to visualise Trams running on this quite steep section of road.
HATAITAI TUNNEL
This one-way tunnel runs between the top of Pirie St on the western side of Mt Victoria and Waitoa Rd in Hataitai and was built exclusively for the Trams. The tunnel remains in use today for Buses although they are a very snug fit compared to the design of the more narrow Trams. As a child I never succumbed to the temptation to ride my bike through it although a number of my friends did. I was terrified of meeting a bus coming the other way and nowhere to go!
POINTS LEVER COVER
On Kent Terrace, very close to the statue of Queen Victoria there was a Tram siding (now a bus-holding lane), and right at the edge of the footpath can be seen a steel cover (marked approx here in yellow) about 1 mtr long under which is/was the lever to operate the points for the southern end of this siding. A rather remarkable remnant to remain after all these years. It can only be presumed that there was no immediate need to remove it, and any subsequent work on the footpath may have been performed by workers uncertain what this access panel was for so it was simply left in place. There would have been few other locations around Wellington where the track was so close to the edge of the road which may account for why this item has survived. No doubt the Tramway Museum have a request on file with the council to obtain the cover (and whatever portion of mechanism may remain underneath) should it ever need to be removed. I cannot now recall how I learned of the existence of this relic, however most likely it would have been a publication such as Tramway Topics (published by the Tramway Museum).
NON-REMNANT MEMORY
In the late 60's I had a childhood friend who was a guest at the former Berhampore Children's Home run by the Presbyterian Church (with a sadly tainted history). When the Trams stopped operating, one of them was gifted to the home for the children to play on. From what I recall, the Tram was delivered completely intact in every respect around 1964 or '65. I did manage to obtain two 'souvenirs' from this Tram (hey I was a kid) - a "Stop Tram" push-button, and a valve with a red handle the purpose of which I cannot recall. I do not know whatever happened to that particular Tram, whether it was eventually recovered by the Tramway Society or was scrapped. Someone will know.
WELLINGTON TRAMWAY SYSTEM MAP (with approximate date routes were opened/closed - origin acknowledged, even though I can't recall where from) - note the Gasworks Tramway included appearing to indicate connection with the passenger network at Park Rd but the line is drawn a little too long and should end where the the spur is shown curving into the works.
** Compare with the map shown in the Wikipedia article for reference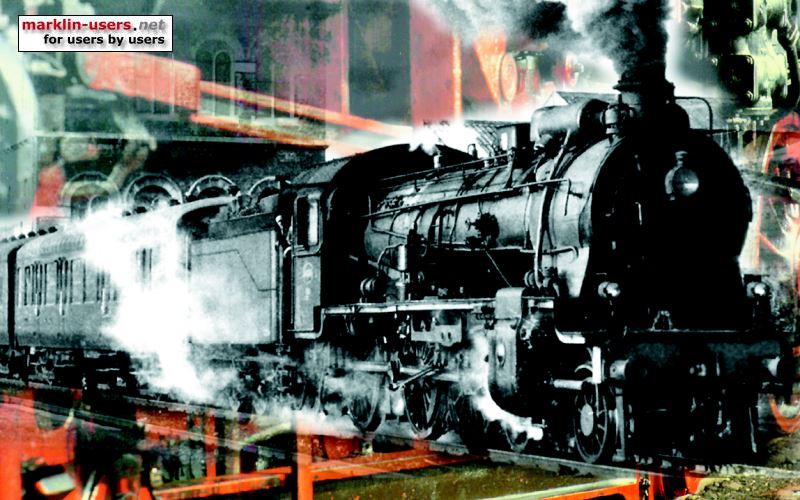 Back to the Miramar Gasworks Tramway