An IBM Clock on a building?
The Huddart Parker Building and her old IBM Clock
This article has now been expanded to include other IBM Direct Read Clocks in Auckland, Christchurch & Dunedin, and the IBM Plant in Naenae (Lower Hutt)
(Wellington NZ)
(sub-article from Miramar Gasworks Tramway \ Wellington Tramway Remnants)

"I never knew IBM made that"....
How often I've heard that response. My brief story about this topic has sort of just fallen together from an old memory and recent queries (2011).
As mentioned in my IBM Selectric Typewriter article, I joined IBM as a Field Customer Engineer in Wellington in 1977.
I don't recall exactly how the topic came about but the IBM Center in Wellington was at that time located at 155 The Terrace with commanding views over the city and harbour. The view included the area of Post Office Square where the landmark 6-story "Huddart Parker Building" is located.
On the roof of this building facing north was a large Clock which displayed the Time and Brief weather information all by way of a large grid of electric lamps. The clock was in place for many years (possibly 10 - 20 years) and any Wellingtonion of the time will surely remember it. I have tried several sources to locate a photo of the original clock, as yet without success. I'm sure one will surface eventually.
"UPDATE February 2021 - PHOTO FOUND"....
This photo below clearly shows the clock at 10:54 (am) on a typically overcast Wellington day, with 'RAIN' on the forecast. The exact date is unknown but I would guesstimate it to be around the mid 1960's just looking at some of the cars in the background.

My first knowledge regarding the background of this clock came about with either the clock already being discussed or I may have commented on it in passing and was then told that the actual time-keeping mechanism was an IBM product and that the workings were housed in a shed on the roof of the building. And that's about all that was said. I never looked into it any further at that stage but did think about it from time to time if I was in or near the building. But recently it came to mind again and in the spirit of finding "The story behind...", I started asking around. I have documented my findings as follows;
The first person to ask was my old mentor and instructor at IBM, Ross Pierson. Ross and I were both in the "Office Products Division" (OPD) of IBM, quite distinct from the "Data Products Division" (DPD) which was the division looking after 'Mainframe' Computers etc. As I recall it, there was not a lot of interaction between the divisions, certainly the Engineers moved in different circles but higher up the management chain the links appeared closer. However I was also in a very junior position in the company and much of it was a mystery.
At the time I joined OPD, the dominant product by far was the Typewriter range and related equipment. Typewriters still included older electric 'Typebar" machines, but the flagship for IBM was of course it's iconic and outstandingly successful Selectric 'Golfball' typewriter. (In the mid 70's, IBM is reported as having held around 80% market share for electric typewriters world-wide). The OPD range also included Memory and Mag-Card Typewriters, IBM "Composers" (cold-type-setting machines) and Word Processor systems including IBM Displaywriter and "Office System/6". The OPD also included Photocopiers (not an entirely successful line for IBM) and a range of Dictation machines using proprietary magnetic belts for recording and which were quite incompatible with any of the other cassette-based dictation systems already on the market from the likes of Philips, Dictaphone, Grundig etc.
And only a few years before I joined IBM, the OPD also included their Time Systems Division which had since been sold off to the Simplex Company.
(** The time division was sold in the USA 'domestic' market in 1958 but not the international 'World-Trade' division until around ten years later, hence support for Clocks still being performed by IBM outside the USA until around 1970).
Aug 7th - I contacted Ross Pierson and simply asked what he recalled about that clock. Ross tells his story.....
"The 'clock' was housed in a tin shed on stilts, because the building had a parapet, inside the shed was a IBM pendulum Master Clock that drove a IBM 8600-? slave (which had a programme drum) this drum selected the relays to turn on the lights for the figures that were on the public display, there was also a light sensing device which dimmed the lights during the hours of darkness.
Associated with this was a display which has a one word weather forecast on it, this was controlled by the Met Service in Kelburn by a rotary dial phone, this was a dedicated line.
Everything in the shed was maintained by IBM. The Master Clock and 8600 were standard IBM machines, the relay banks were built at the Naenae plant by IBM personnel i.e. Murray McConchie, Doug Matheson, and probably Noel Cheer.
The display panel which was made out of spotlights was maintained by Claud Neon. Simplex took over the servicing of time clocks while I was in ChCh so it would have to be '71 not '60's.
They were called 'Direct Read Clocks' there was one in Auckland above a Japanese 'Massage Parlour' you had to take your shoes off to get inside and crawl in the roof space, most interesting.
There was a 4 sider on the top of the State building in Christchurch. and there was one in Dunedin that was hit by lightning in '69, and there was one spare relay bank in Naenae, the relay bank was about 3M long by 2M high"
I reckon this is a pretty good recollection considering it's probably been 40-odd years since Ross has needed to consciously think about it. (I'm still trying to get my head around a 3m x 2m bank of electric relays - that's some machine to have as a spare)
The building (until very recently) carried a large advertising sign for the "More FM" Radio station possibly installed in the late 1980's or so, but I have a feeling there may even have been a further interim clock installed after the original one was removed and before the current MoreFM sign. This may have been a more traditional 'digital' display utilising Neon Tubes. Still seeking confirmation of this.
The "Master Clock" referred to would be something along the lines of an example shown below (pending an image of the actual model which Ross suggests was around 5' tall, and how I'd love to add one of those to my collection).....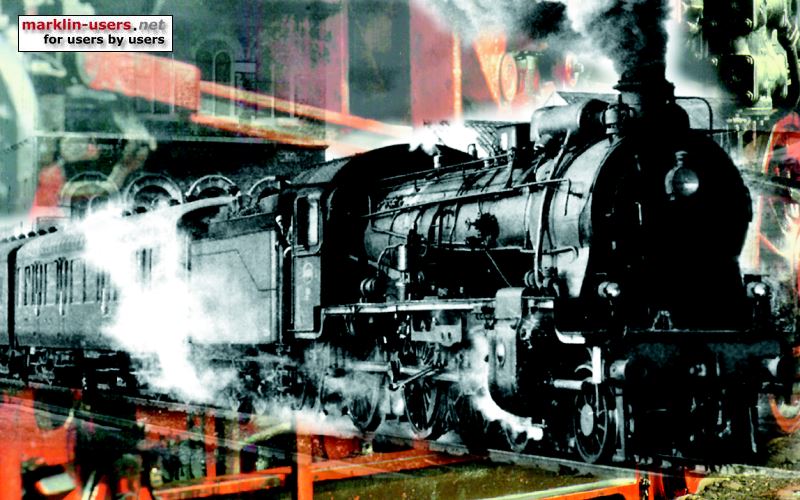 (click on image for enlarged view)
Aug 16 - During my initial asking around, another Marklin/IBM friend Peter Clapcott told me....
"I can add, at a stretch, a connection.....
In the 90s when @ AskIBM we had one Paul Chipp join who related a (regular) job of replacing the florescent tubes when the clock went digital."
That was enough for me, I already knew Paul, he and I worked together in the mid-70's at NCR in Lower Hutt for a short time.
Aug 17 - I tracked Paul Chipp down, he recalls....
"Yes it was about 10 years before I joined IBM and I traded as Allectric Services at the time and contracted direct to Claude Neon. I did do a bit of work on that clock between 1985 and 1987 under contract to Claude Neon Signs. Mostly it was just replacing bits of neon tube but I did also work on the clock itself but I can't remember much about it.

It told the time and the temperature. I don't recall what the clock mechanism was it was in a shed on stilts behind the sign. It displayed the time for several seconds then it switched over to the temperature again for several seconds before going back to time again."
(I have attemped to contact Claude Neon for any information about their role but without success as yet)
---
UPDATE Aug 22

Since I started this article and began asking around, more information has come to light. My fellow Märklin enthusiast Douglas Parker happens to work for the NZ Meteorological Service (NZMS) in Kelburn and was a logical place to start for info about the weather update portion of the display. Douglas has had some success with various memories being stirred which I will include as soon as I can edit them in for relevance.

In the meantime, another IBM friend Peter Middelkoop in Christchurch surprised me with some information about the Christchurch clock which enabled me to find the first image which if I recall, is quite similar to the display that I remember in Wellington. The main difference being that the ChCh one has four faces where Wellington only had a single face.

Aug 22nd - Peter tells his story....

This is most interesting!!!

From what you have described, it would appear this clock may have been the one on top of the Government Life Building in the Square, as this could well have been designated the 'State' building. It had 4 faces, showed the time and the current temperature, in sequence.

See : (link to plan of clock)

Unfortunately, the clock was turned off a few years ago as the building was sold, and the new owner said he would only turn it on again if his building was tenanted to a certain percent. Now, due to the fact that it was the ugliest building in the whole of Christchurch (possibly my own opinion) the required tenancy did not come to pass!

Although I do have fond(ish) memories of the building where the IRD's typing pool used to reside (6th floor, I think), which I had as a customer in my OP patch back in the mid 80's… LOTS of selectrics to fix!

Unfortunately, I cannot seem to find any pics on the web of the building itself. And, I hear tell, it is slated for demolition after the February quake.

So there we have another part of this story.

Aug 28th - Another former IBM Manager Murray McConchie was able to add some more details of his own - Murray recalls....

"Good morning Stephen,

It is interesting to have one's mind cast back into history in this way, and I must confess I am have some trouble remembering the detail. The recollections from Ross, and the others, sound pretty right and I am not sure that I can add too much of relevence. The electrical circuitry of the control was all designed by Doug Matheson and I'm pretty sure he built the first one, which I think was the Christchurch installation, and I built the others. One important point to note is that while Solid State devices were just coming on the market at the time, they were not common and it was early in their development cycle. Because of their unproven reliability, they were not perceived to provide the advantages that we would today take for granted, and so the clocks and control mechanisms were all mechanical (Spring driven clock for time keeping and relays for switching etc.). The lighting was all 100w reflector lamps giving huge current draw, plus poor reliability as one would expect from lamps continually switched on and off, whereas today we would probably use LED's with all their advantages - controlled by solid state time keeping. We would run up against a whole raft of regulations today if trying to produce a product with the same technology. Each relay, and I guess there would have been at least 30 of them, had 6 or 8 exposed teminals, each of which had 230volts on it.

The clock on Huddart Parker was a time and temperature display and my recollection says that this was the only involvement of the Met Office. The Temperature sensor and digitiser were located at the Met Office and communication facilities between there and Huddart Parker provided the input to the control gear. For example, the display showed time for about 45 secs each minute and then switched to temp. for the remaining 15 secs. I don't recall any text facility unless that came as a later modification.

The other important thing to note is that at the time of the installation of these displays, digital representation of the time was fairly rare and so they were somewhat ground breaking in being so visible. There was certainly some adverse publicity whenever they failed to operate or on those occasions when the time was incorrect. (very infrequently thankfully).

I won't go into the detail of the timing sequence involved, but the Master Clock, the time keeping of which was regulated by the movement of the pendulum, activated a set of contacts each minute, which initiated a pulse which advanced any slave unit on the circuit. It was a three-wire system and by switching between two control wires at the appropriate time, any slave which was running slow would be advanced to the correct time or any slave which was running fast would be halted at the change from one hour to the start of the next, until the Master Clock reached the same point. The master clock could be regulated to keep time within the claimed margin of 15 secs per month, but to achieve this required a high degree of attention to detail on the part of the engineer. Hence the comment I noted of one engineer who purchased an expensive watch. How much simpler the whole process would be today with the advent of cell phones.

If there are any other specific questions which you would like answered I will do my best as long as the memory allows

Kind Regards

Murray McConchie"

Ross has since added to this by noting that he recalls the original Weather display was a 1-word forecast on a smaller display but that sometime after IBM sold the clock division it was changed to show the temperature and that the ChCh clock had a temperature display also.

Sept 1st - I received a response to my query from the Wellington City Council Archives, they have advised.....

In the file I have sourced that relates to this sign, there are three pages of correspondence between the Town Clerk's department and Claude Neon Lights of New Zealand, regarding the installation of it. Within this correspondence, the sign is described as an "animated electric sky sign incorporating the time and weather forecast, which are automatically controlled by an electric clock operated by the use of incandescent lamps, and an internal barometer" so it fits the description you have provided us.

I have been able to find a number of photographs we hold for the building, but unfortunately none of them show the sign you are looking at. Most of the photographs we hold pre-date the installation of the sign.

If you are coming to Wellington to research (or have someone in Wellington that would like to do this research for you) I can arrange for selected items to be retrieved from the archive for you.
---
UPDATE Sept 5 - The Meteorological Office
Since the initial release of this article and the results of several more emails and asking around further information has slowly come in for which I am very grateful.
In particular some additional information around the Weather Display Portion of the clock which has come to me via Douglas Parker (NZMS) from his own asking around is as follows;
"Bill Witham's memory (along the lines of what John says below) is of Len Maxim looking out the window from the forecast room and seeing that the sign said fine when it was actually bucketing down and of Len cursing and running round the room to change the display. This memory rings a very slight bell with me, and I do wonder when the sign was removed?"
Aug 16th - John Falconer (ex. NZMS) recalls....
"I was very interested in your attempt to write-up some of the history of this clock. Unfortunately my memory of events 30 to 40 or more years ago is getting a bit hazy these days. However I do recall this digital display clock. But the so called "weather forecast" was often not very reliable. ie the weather would often change quite some time before the one word forecast would be changed. I do not recall all the words used in this display apart from "fine" and "rain". I shall try and contact a few of the surviving old forecasters to see if they can remember any of the words used. If they can I shall pass these on to you."
Keith Mackersy (ex. NZMS) adds....
"I can't really add much but I can certainly confirm that the one word forecasts were controlled by the old NZ Met Service using a rotary phone located in the "broadcast box" (specific number combinations related to particular forecasts, eg, 145 = fine; 146 = cloudy and so. I can't recall the actual combinations, so my examples are indicative only). I know there were times when for some unknown reason the forecasts displayed changed unexpectedly, and folk would phone in to complain. This usually meant redialing the forecast or calling IBM to advise of the problem.

As best I can remember, it started in 1969 and ended around mid-1970. The display continued after mid-1970 but the forecast was then phoned to someone in the shipping office in the Huddart Parker building. I'm really stretching my memory and the end date may not be very precise."
Terry Smith (ex NZMS) recalls...
"Yes I have good memories of the one word weather display we used to operate. About the mid 70's? it was put in place and was looked after by the DATO's ("Data Acquisition Technical Officer"). A log was kept of the changes that were made. It did have its many problems at times. Often someone might ring and tell us it has been stuck on one word for days or it's not showing at all. We had a number to call to try and get a fix. Even Met staff when they were downtown often came back reporting problems as at times it displayed the wrong word. We were not to know, as apart from the designated word and single dial digit we had no way of checking it. It was an interesting exercise in trying to make something work that was largely experimental - especially with the knowledge of electronics that was known in those days. I think it was the early 80's that the display was taken out of service. The Techs must have had a roughtime climbing out on the roof of the building - something nowdays OSH would not approve of !."
And Douglas Parker himself adds....
I'll have to check when I'm back at work next week, but I think that it was possible to see the display from work, but you either had to go into the very corner of the forecast room, or onto the roof - Bill's memory triggered me remembering my boss when I first joined telling me about the display when Len Maxim (another DATO like Terry) was trying to see whether the display was correct or not. I do not recall actually seeing either the display, or the controlling dialer myself.
Terry Smith and Len Maxim had been Observers (probably on one or more of Campbell Island, Raoul Island, the Pacific Islands or the NZ mainland stations) before ending up at Kelburn and were now DATO's - think a combination of Observer, help-desk answering public queries, experts in Met codes - their official/main role being to fix typo's in reports we'd received.
One of the respondents mentioned the dialer being in the "Broadcast Box" - most of the people I spoke to said it was in the "Comms area". The "Comms Area" was an area full of tele-types and Telex's. It was manned by comms officers. I think they were all MOT employees seconded to NZMS too, 'though I'm not sure. The "Broadcast Box" was where the forecasters would read the weather-foreast on the radio (when the announcer said "crossing now the the weather office"). When I joined, it was a room the size of a toilet with sound-proof baffles in the corner of the computer room. I only remember a microphone and a phone in it (but maybe, that phone was the dialler - I don't know).
Other memories may yet surface about the Weather display and if so, will be added. I had to chuckle at the 'DATO' acronym - IBM would have been very comfortable with this nomenclature!!
---
Aug 23rd - Regarding the building in Christchurch, I have since been told by my daughter (Dawn) who also lives in Christchurch that the building has actually been demolished already. Whether the clock was salvaged by anybody I will probably never know, many of those buildings were understandably absolute no-go zones.
Sep 2nd - Stop Press - Daughter Dawn has since emailed me again with this footage that she found of a tour through the ChCh Quake "Red Zone" (interesting in itself) which seems to indicate the ChCh building still stands,
Have a look at about 2.50 minutes in as I think this is the building in the photos.....?? I was thinking about the one behind it that came down sorry...."
Well, it sure looks very much like the same building in the images so perhaps there is hope this apparently sole remaining clock may yet survive and possibly even return to service at some future time.
---
BACK TO WELLINGTON...
And finally, the information and response I was hoping to get from Doug Matheson himself, the 'Father' of the whole project which sparked my interest....
"Hi Stephen and great to hear from you.

Yes I remember you, I will send some images in three separate emails.

I designed the first direct read Clock for TEAL (Tasman Empire Airways Ltd, now Air New Zealand) in Auckland – attached clippings explain. They saw an IBM clock in the USA but we could not import it.

That was in September 1961. The NZ clocks were entirely our design.

Then in March 1962 we built and installed a four sided Time and Temperature clock on the new National Insurance Company building in Dunedin (clippings attached).

In February 1963 we built and installed the Wellington Huddart Parker Building, time / temperature / weather forecast clock, which you know about from Murray.

Then we built and installed a time / temperature clock on the Government Life Insurance Company building in the square in Christchurch. I am not sure of the date.

I think that's about it. The initiatives (the sale) in each case came from a Time Systems salesman, as best I remember. We then designed a clock to satisfy the requirements of each place.

The Met Office was not involved other than in Wellington - we had temperature devices mounted in suitable boxes near the clock. I wasn't involved much at all in the Huddart Parker clock.

From the first design I was concerned with the use of relays, but as Murray has said there were no LEDs / solid state devices at that time. I did spend time investigating SCRs but could find none suitable for such an application. So we were stuck with relays. I can't even imagine doing that today with all the solid state technology available.

I think Murray has covered other aspects.

Good to hear from you Stephen. I don't know what else you may want – let me know.

Kindest personal regards

Doug"
I have included the clippings Doug kindly sent as follows - they are real gems and each tells it's own story....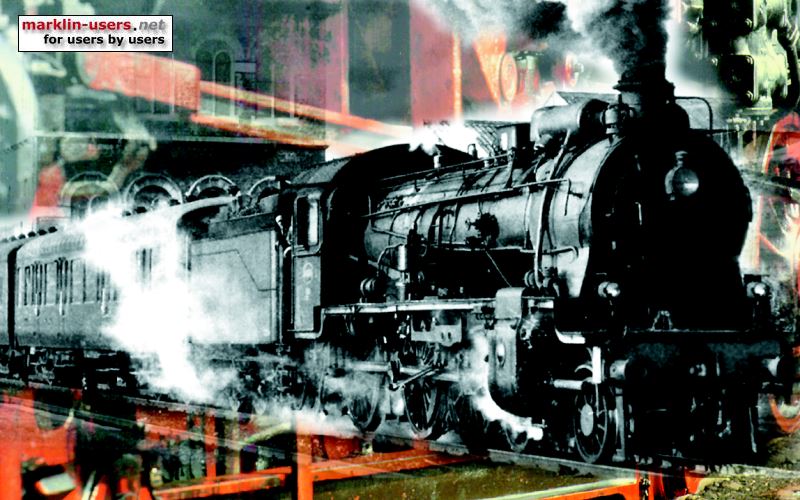 Doug has since sent me two further very clear photos of the Dunedin clock showing the time and the temperature (transport buffs will enjoy the partial Trolley-bus in the bottom of one picture)
And here below we have a good photo of the Auckland clock located at the intersection of Beach Rd, Fort St and Emily Place (leading up the hill). The area was part of my 'territory' while working for IBM in Auckland and I do not recall ever noting this clock - either I simply did not notice it, or it was gone by the time I moved to Auckland in 1978. These night-time shots really show the effect of the display very effectively.
---
As with any topical news story, there's always the cartoonist to beware of....
---
And here we have a photo showing the framing for the new Wellington (Huddart Parker) clock but alas, no image of the clock itself (yet), but with a little imagination you can easily picture the Dunedin or Auckland time display in the area to the right of the Caltex sign....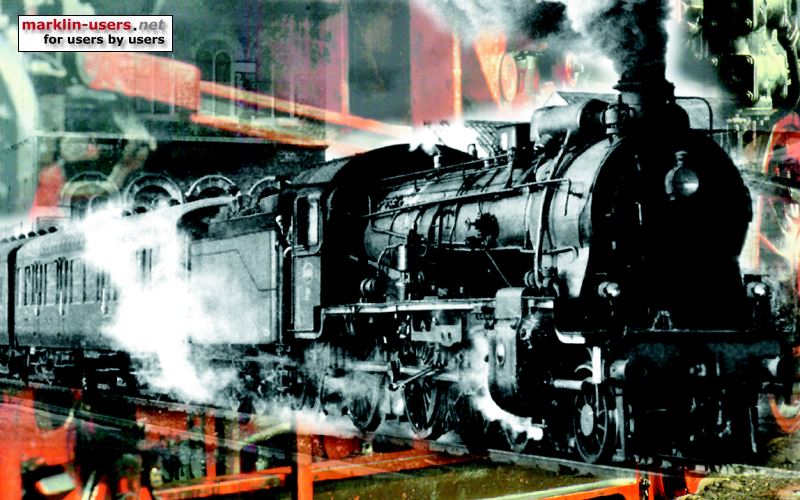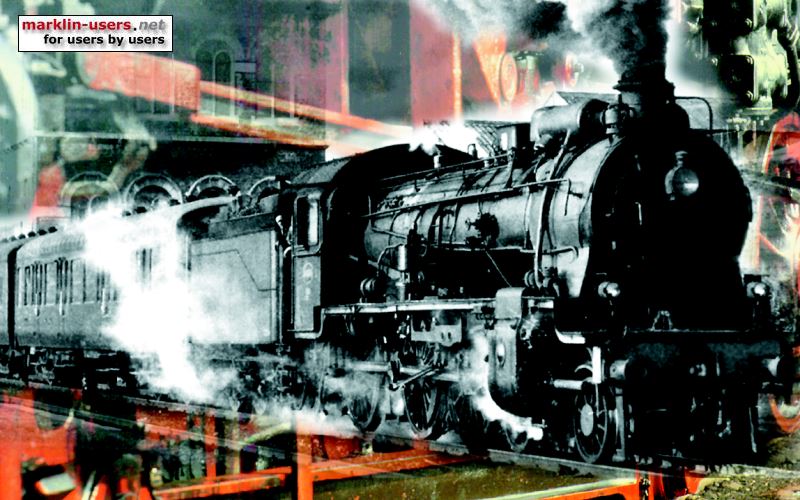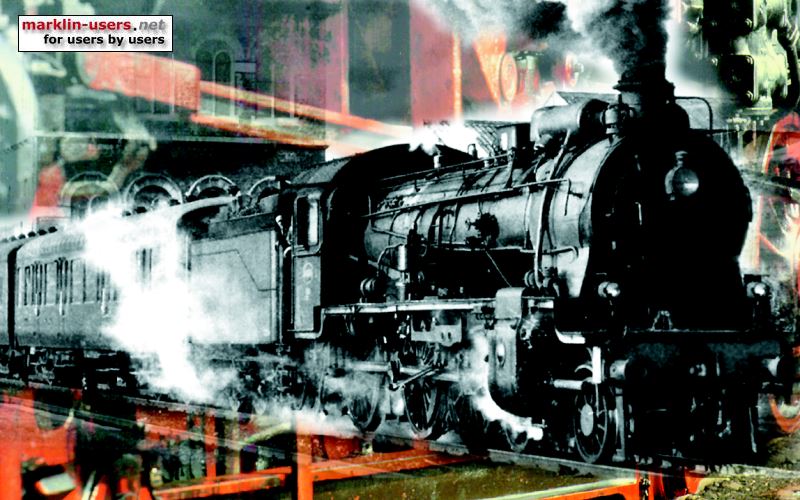 P>

I note a couple of minor details from this photo, the first is that "Caltex" is the prominant advertiser, it's possible they may have a photo in their archives, sadly I don't know anyone at Caltex to call any favours but I shall ponder that a while. The second point that rather amused me is the tennant of the top floor one down - "ASEA" which eventually became part of the Swiss ABB Group (Asea Brown Boveri) who just happen to be a manufacturer of (full size) Railway Locomotives and of which Märklin 'just happen' to make several scale models of.

It really is a funny old world and those who know me will undoubtedly chuckle at this tenuous connection.
---
Aug 20 - In a further email from Ross Pierson responding to my side-query regarding other IBM Clock Sites around NZ, he added the following....
"In Wallywood, Ford car assembly plant in Seaview had one with dial clocks and time card clocks running off it, IBM Naenae had one with dial clocks, programme clock and a Tower Clock, BNZ Tawa had a tower clock, AMP Head office and CU building which was where IBM was when I started with only dial clocks, and the Huddart Parker building Direct Read one which was owned by Claud Neon.

In Chch, Christ's College had a 3 sided clock that was mounted in the spire, this was driven by a Master Clock but the slave was not an impulse one but a motor drive because the faces were 6ft diameter, the only one in the country, Canterbury Malting had a mixture of dial and card slaves, the one in the IBM building in Latimer Square only had dials. And the 4 sided Direct Read on top of The State building in The Square.

In Dunedin there was the Direct Read and as I never worked there I don't know about the others.

In Auckland there was the Direct Read above the Brothel in Quay st which was the only one I went to.

I remember one time that I went to the Ford one and it was 2 min or so fast so I stopped the Master and restarted when it was on time, I left and about 30 min later when I called in for new calls Murdo (who was manager then) had me urgently go back to Ford as "The Workers" were about to go on strike because the shift was going to work 2 min longer so I had to go back and be included in negotiations between the union and management as to what to do about the overtime, we worked out that I would adjust the Master back to the old time and go there again and stop the Master for 45 seconds at 1625 restart the clock and stop the Master for 45 sec at 1635 and stop the Master at 0755 for 45 sec next day, all under supervision of Management and Union, that way the time was shared by the morning shift the afternoon shift and management.
Dave Hart brought very expensive watch so he would have the correct time always, one of the first battery powered ones, it used to hum, the rest of us used to ring DSIR and have the man who looked after the TIME give us the beeps for a minute. Neil Buckley, Noel Cheer, Murdo McIvor, Irwin Loeffellechner would be other CE's"
Apart from the wonderful anecdote about the Ford plant, it's very interesting that Ross mentions the Huddart Parker clock as being owned by Claude Neon which I referred to earlier in the article.
---
OTHER IBM CLOCKS (in NZ)
IBM had their clock systems in a number of facilities, commonly Schools, Factories, Hospitals etc but unless you had a reason to look closely, it would just be another clock.
For many years IBM occupied a facility in Naenae, Lower Hutt where various engineering activities were carried out including initially the production of punched cards, plus the refurbishment of typewriters. I only visited the site once or twice but do recall a large dial-clock prominantly displayed outside which as the clipping confirms was part of a synchronised system. The facility was vacated around 1990 (give or take) when the entire operation relocated to IBM's new purpose-built centre on the Esplanade in Petone. The fate of the Naenae clock is unknown but among the clippings Doug Matheson sent me was an unexpected photo of the roadside clock - brilliant!!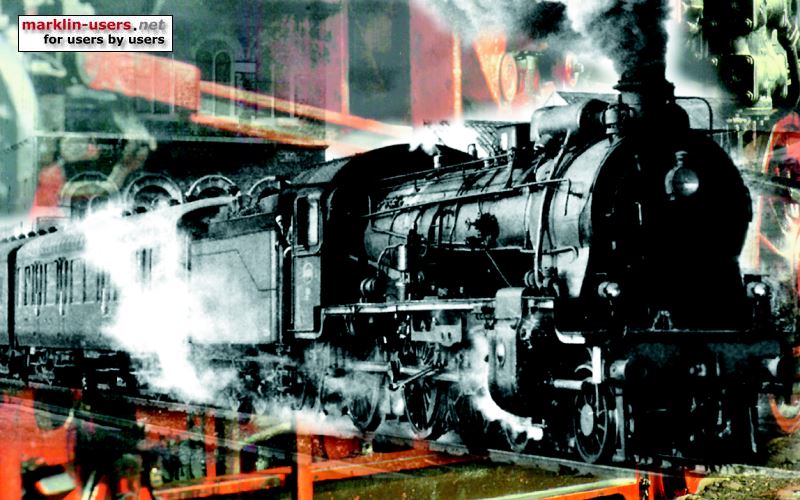 The only other site I personally recall seeing a typical slave dial-clock was in a facility in Auckland, if I recall it was on or near Carrington Road. The clock style was as below;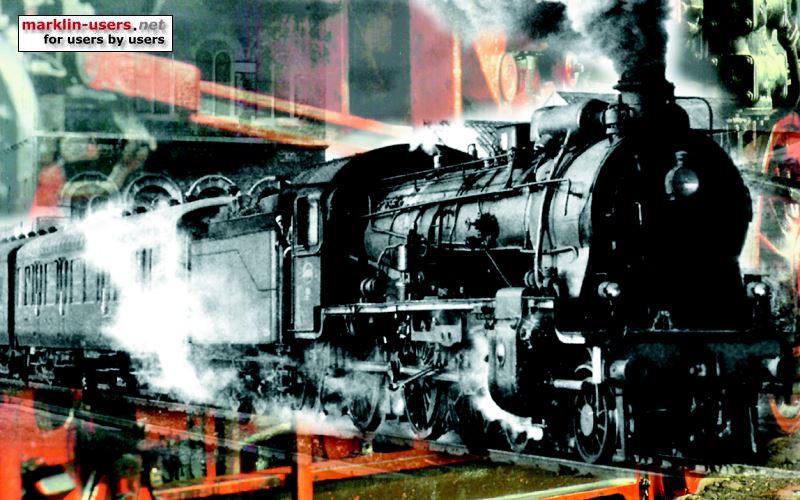 I also knew of an installation of an IBM time-system that was decommissioned from a factory in New Plymouth (McKechnie Metals) less than 5 years ago. If I recall there were possibly 'attendance recording" units and I actually had the opportunity to get some of those but circumstances at the time were against me and copies of the photos of them have vanished.
As more information comes to hand I will hopefully be able to make further progress.
I am VERY grateful for the assistance of many people in bringing this story to life and acknowledge the help and/or support (direct and indirect) of Ross Pierson, Noel Cheer, Mike Gilbert, Ron Fone, Peter Lemmon, Sally Brink, Peter Middelkoop, Murray McConchie, Douglas Parker (and his Met Office associates), Paul Chipp and last but absolutely not least, Doug Matheson for having the foresight to preserve and provide the clippings above. I really have enjoyed renewing old acquaintences and bringing these almost-forgotton details back to life.
If any new reader wishes to contact me, my email address is on my Home Page (bottom link below, at bottom of start page).
More information about IBM's Time Division can be found in their archives
Draft article - work in progress
Return to "Wellington Tram Remnants"
- Return to "Miramar Gasworks Tramway"