Introduction, disclaimer, ya de yada....
Internet Users search for all manner of stuff on the Internet and it can be a challenge finding exactly what you want. I make no secret that I am somewhat enthusiastic about Model Railways, the German "Märklin" brand in particular and the Märklin Company and her History in general. Those who have been bitten by this bug need no explanation, but I know there are many who simply would not 'get it' and unfortunately I cannot help you with that.
Each of us enjoys different things for reasons we may never understand, but (almost) everyone has their passion (or several) and generally these can be considered as some form of recreation or past-time. Heck, if you are lucky enough to enjoy your day-to-day job, what's wrong with that? For some, maybe, it's sports or other outdoor activities. Others may be interested (in no particular order) in gardening, reading, movies, window-shopping, flea-markets, playing with technology, family time, games, puzzles, genealogy, religion / spiritual matters, cars, boats, woodworking, collecting (clocks, stamps, coins, dolls, girlfriends etc), embroidery, beach-combing, or maybe just sitting on a corner watching the world go by. I think you get my drift, whatever spins your wheels!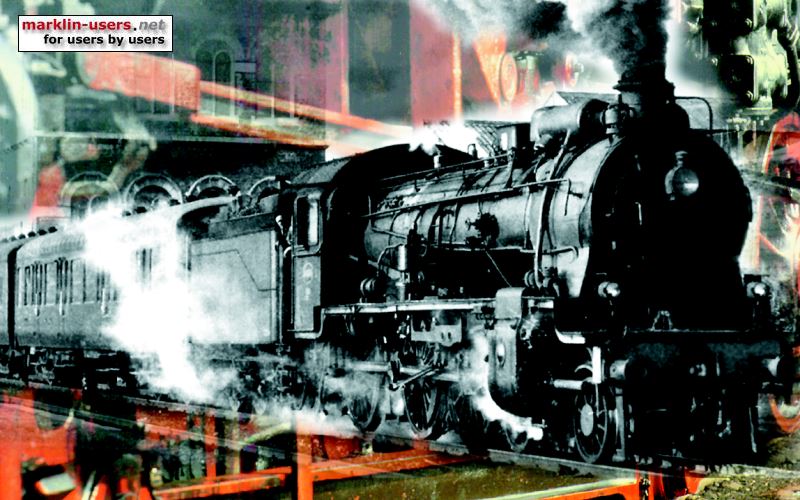 I originally created the Geocities page as a simple location to share things I enjoyed, knowing that if I was interested, then more than likely someone else would be too. You appear to be that other person!
Portions of my old site were captured by a group wanting to preserve as much content as they could before it was lost. There is a link to those previous snapshot pages below but be aware that this only provides the actual pages themselves, any image or info links will most likely not work, but they are recreated on this new site; hopefully in a structure that makes them easy to find.
Archive of the original Geocities Website
The kind availability of hosting space provided by the Marklin-Users website for their members has enabled me to recreate the old content for the sharing and enjoyment of others and I am very appreciative of that. I am also doing my best to being it more up to date, but creativity is NOT my strong-point.
With all that out of the way, I do hope you will find something of interest here.
In the sub-pages will be found many references to Manufacturers of various products. My use of any Trademarks, Logo's, images etc is purely incidental to the information that I have provided. To the best of my knowledge there is no confidential or otherwise restricted information contained here, and certainly nothing that is not available from other internet sources. All I am aiming for here is to compile them together for ease of reference and research for those interested.
It will become quickly obvious that I am no web designer!! - I have chosen to go with a very simple look and appearance, and concentrating more on the content than anything flashy; although I will at the least try to use colour to reflect the theme of the content for each section. Any budding web-designers who can add a touch of flair to my site (for free of course) are welcome to send me their ideas.
This site was created using PageBreeze, a totally free html creation program which I have found easy to use, although I do like to tinker with direct html coding where I can and if it's needed.
I welcome any feedback (email address below), things you may have found frustrating, hard to read, poorly laid out, etc, and of course your suggestions for improvement.
You can EMAIL me at...: cookee(underscore)nz@yahoo(dot)com (I'm sure you can figure it out - fight the spam!!)