Hi, thanks for looking in. This site is just an extension of my interest in "all things Märklin". A somewhat random gathering of information, images, references and other material, some of which you might not find anywhere else, or at least not in English.
But firstly, pronunciation. The German word "Märklin" is a family name for the company founded in 1859 by Tinsmith Theodor Friedrich Wilhelm Märklin. In English we are accustomed to saying it as Marklin - "mark-lin". Fluent German speakers will say it more like "Mare-klen". The umlaut over the 'a' changes the vowel sound. The same word could be spelt without the umlat as Maerklin. When talking with German speakers it's much easier to say it correctly because you are hearing it correctly. Lesson over. :-)
I first started with MÄRKLIN in the early 1980's. But my model railway beginnings were really from growing up as a child in the 60's with TRIANG-HORNBY model trains, and playing with MATCHBOX Cars - (April '64) - And boy do I wish I still had THOSE in their original boxes and condition!!
Pictured here around 7 years old with some of the family Matchbox toys in the front 'playroom' room of our childhood Newtown home.

I still have what's left of that collection, sadly now very battered and play-worn but this is also testimony to the high quality and durability that these original Lesney toys have survived generations of children including my siblings, my own children, my own grand-children and of course their friends also and with the whole lot being unceremoniously dumped back into the 'toy bucket' at the end of play, it's a miracle that many of them survived at all with little more than paint loss.

There are also a number of items shown that I no longer have and don't now recall but have either got lost along the way, perhaps been 'borrowed' by assorted playmates etc. Despite my Father's protestations not to take them to school, naturally I did and while I don't remember actually losing any in this manner, hours of play in assorted gravel areas, sand-pits etc would not have helped their condition.
The TRIANG-HORNBY trains were (and still are) very popular, and they were affordable. TRIANG was seen as the "no-frills" version of HORNBY and was probably a good choice at the time by my Dad, considering he had a Wife, & 4 kids to support on a single income!. And his tolerant patience with me everytime I took a loco to school to push around in the dirt (!!) is still a lasting memory.
I can't remember the first specific time I saw or met a Märklin item, but at some time I became fascinated by these unusual heavy loco's with a pickup shoe underneath, pantographs on some models and their strange couplings. (Now I look at the Triang couplings and wonder how I made that mistake). I was certainly aware of Märklin from an early age and my Dad obviously knew of their quality also when he purchased a HAMO (Märklin 2-rail) Loco in the mid-70's to run on the layout. Little was he to know at the time that what he purchased was to become a very coveted item indeed, the famous French "Le Capitole" loco. Nice one Dad, good spotting. That's one baby that will never be sold.
Finally (in my 20's), when I wanted to decide on a brand for myself, I wisely chose Märklin. I acquired a few bits and pieces including a second-hand starter set, but made my first big jump with a 2610 Digital Starter set in 1988 followed soon after with a 6050 Interface. I played around with Computer Control using BASIC, Commodore 64's & Amigas, and eventually IBM PC's. I had a lot of fun and learned heaps.
My interest in Märklin is mainly focused around their Model Railways, primarily in HO scale, but I also take an interest in the two larger '1' and '0' scales. 1 is very similar to the Garden scale "LGB" outdoor trains and is still very much in production with a large and loyal following. The vintage tin-plate '0' gauge last appeared in the 1953 catalogue but also has a faithful following. 0 scale was more readily known in NZ as Hornby and there was a time it would seem every second household would have had a Hornby wind-up Train. Märklin's "Mini-club", otherwise known as 'Z-gauge' is right at the other end of the size range, and at a scale of 1:220 is very small but has the advantage of being able to pack a whole lot into a very small space.
Please browse my site, I freely admit there is little in the way of a defined structure to the site, but I am working on that. I tend to focus on content rather than style, but when I learn a new trick or technique relating to web-design, I'll sometimes have a play to see how it looks. So please forgive the somewhat disjointed style. I still hope you come away from here learning something you didn't know before and please check back from time to time for any changes. Last update 9 April 2011.

THE MÄRKLIN MODEL RAILWAY CLUB INC. (WELLINGTON, NZ) - My 'home' model railway club based in Upper Hutt, Wellington. Visitors always warmly welcomed - monthly meeting held on the last Friday evening of each month (see above link to club website for details)
---

EXPLODED-VIEWS / INDEX OF SPARES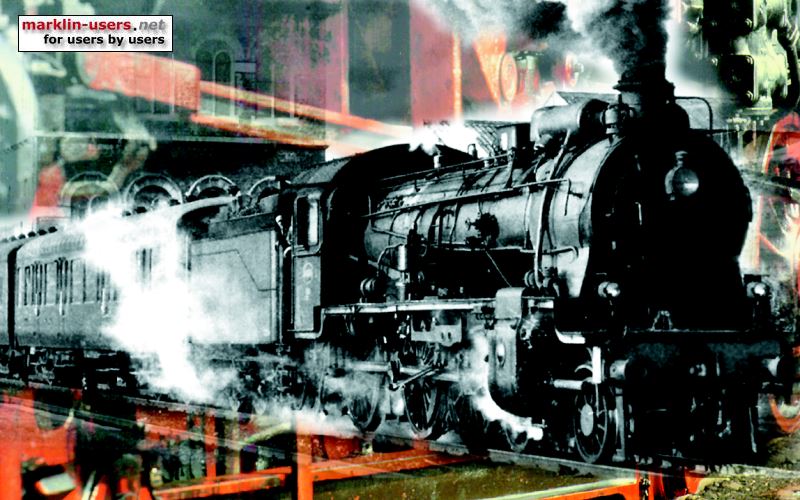 Here you will find a number of vintage and hard-to-find original parts sheets. There are now many sites hosting similar files so I will only be listing those which cannot easily be found elsewhere.
---

My research into a uniquely New Zealand Märklin Mystery - Märklin Wooden Storage Boxes - do you have or know of any others?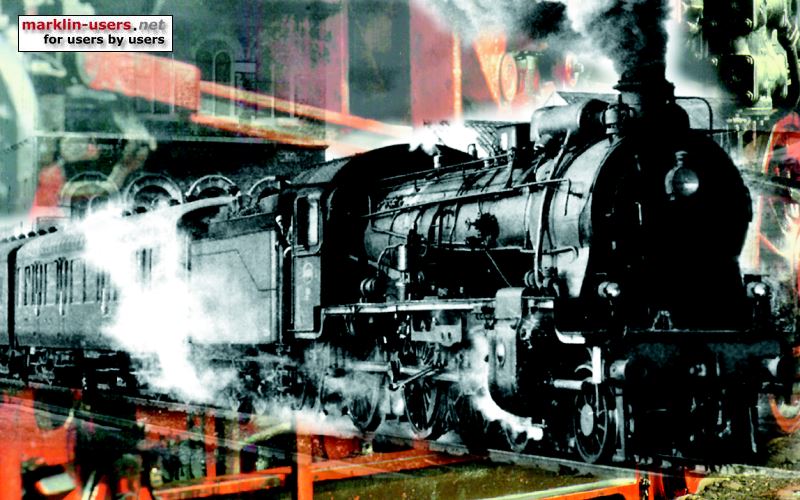 ---

SHOP DISPLAY LAYOUTS (original factory-built items) - Article on the progress to the refurbishment of my own small layout and images of other similar layouts.
---

STARTER SETS - Märklin have always offered boxed 'starter' sets to provide the essential basic components of a ready-to-run train layout. Information about these sets is not particularly well covered in the various collector guides and helpful information can be hard to find. This section will contain details and images of the many sets released over the years.
---

M-TRACK - Chart showing the different style of the classic M (metal)-Track through the years (from the MIKADO book "50 years of Märklin 1935 - 1985")
---

TRACK DETECTION - A tip for using center-rail detection for Digital via an easy modification for C-Track (2 Sept 2000)
---

Loco Service Sheet from 1974 with helpful images showing common maintenance tasks, including adjustment of the Reverse Unit
---

"Cutaway" Views - a small collection of interesting images featuring various Märklin items shown in 'cutaway' style, that is, where a portion of the body, casing etc has been removed to sho the underlying mechanism or internal features
---

More to come.... (when I find another Marklin Story that needs telling)